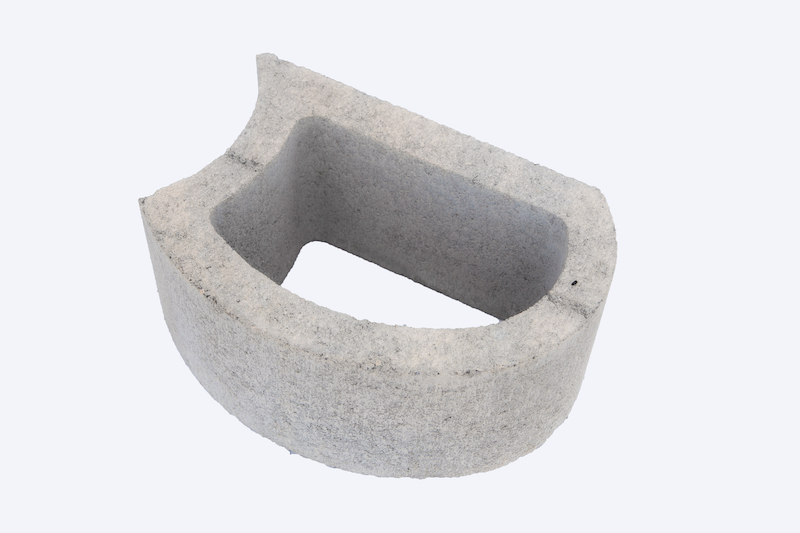 APPLICATION
Retaining walls: Terraforce blocks are primarily used for constructing retaining walls to hold back soil and prevent erosion. They are suitable for a range of wall heights, from small garden walls to large-scale commercial and municipal projects.
Terraced landscaping: These blocks can be used to create stepped or terraced landscapes, enabling the creation of multiple levels in sloping areas.
Garden beds and planters: Terraforce blocks can also be utilized to construct raised garden beds or planters, providing functional and aesthetically pleasing gardening solutions.
Water features and decorative structures: Their modular nature allows for creative applications, including the construction of water features, decorative walls, seating areas, and more.
TECHNICAL SPECIFICATION
Product

Description

Dimension (cm)

Weight (kg)

Qty/pallet

Price/pallet

Gh₵

L

W

H

Terraforce Retaining Block

43.33

30

20

24.372

40

810.08
Revolutionizing Construction with Unbeatable Concrete Solutions. Experience the pinnacle of quality, strength, and innovation with our cutting-edge concrete products. Build with confidence, knowing that your structures will stand the test of time and surpass all expectations
Our Construction is
Built on Culture